Our expertise lies in hundreds of successfully designed products and many years of analyzing their performance in real-life conditions. For us R&D means selecting optimal technology and components, producing cost-efficient, usable, reliable and maintainable designs, writing efficient code and validating end products. Our R&D team handles:
Embedded HW designs and simulations
From ideas to products –  our engineers will recommend optimal technical solution for your idea or need, design and simulate HW product and let you review it before prototyping. Certified quality management system ensures that your product will meet your requirements, relevant standards and regulations, and especially your expectations.
Mechanical design, including manufacturing tools
Typical issues in R&D can be anticipated and prevented by integral design, combining mechanical and electrical parts into complete product before prototyping. We will design housings along with necessary production tools, and prototype complete product for validation.
Embedded SW development
Every product requires intelligence. Our engineers master embedded software development on most popular platforms. Both firmware and applications are designed, coded, and tested in our shop. For best user experience, we offer custom GUI design.
Development of custom control and monitoring applications
Smart devices as building blocks require smart control applications. Building complete industrial control applications is also one of our basic activities.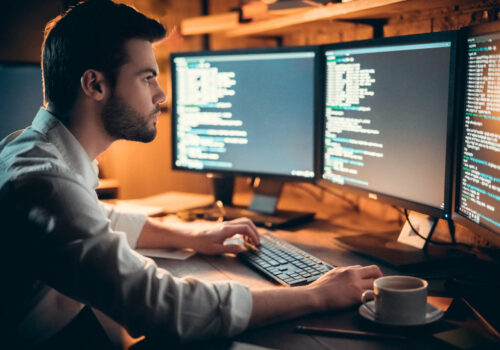 Standard industrial interfaces for seamless integration
Industrial automation building blocks require standard industrial interfaces. Industrial protocols  like EtherCAT, Profibus, MODBUS TCP, CANbus and many other fieldbuses are available upon your request.